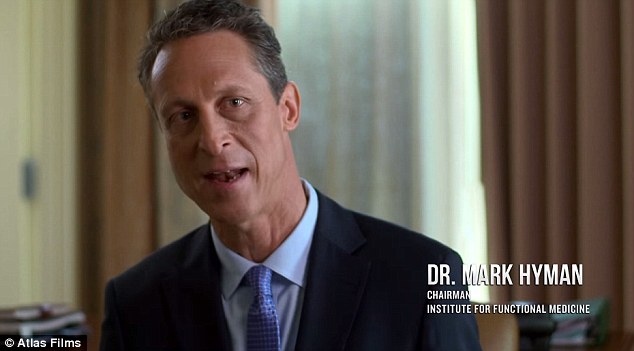 by
Mark Hyman, M.D.
Over the years, I have gotten thousands of questions from my readers. I would like to share the top 5 most asked questions with you:
1. What's the truth about sweetener?
Are substitutes healthy or not? The human body doesn't require sweetener to survive or thrive. In fact, when we take in too much or try to trick our systems with artificial sweeteners, we actually interfere with normal metabolic function. Which of course leads to cravings for more sugar along with weight gain and disturbances in appetite regulation. The artificial sweeteners are no better. Both artificial and real sweetener, have been shown to lead to increased risk of diabetes, heart disease, cancer, dementia and many other subtler imbalances I refer to as the spectrum of diabesity.
2. What's the deal with eating big fish?
In moderation, are high mercury fish ok to eat? No! That's like saying, in moderation, cocaine is ok to take a line of… Toxins are toxic to the body – period. Refrain from eating shark, king mackerel, tilefish and swordfish and focus more on lower mercury fish and seafood such as sardines, salmon, cod, sole or shrimp. For a guide on mercury levels of seafood please click
here
.
3. What are the most common food allergies?
Many people don't realize that they have sensitivities to foods most prevalent in our SAD (standard American diet). The more we eat volatile foods, the more risk they pose to our immune system. Eventually, if we over consume some of these foods we may develop a low grade response to them which causes systemic inflammation. The most common are gluten, dairy, eggs, corn, soy and yeast. Peanuts and nightshade vegetables are fairly common too but seen more in people with autoimmune disease. The biochemical response is different than a true food allergy which is actually more acute and immediate. Because a food sensitivity tends to be delayed it can be quite difficult to nail down.
4. How important is eating organic on my long term health?
Ultimately it would be great if we all ate all organic foods. Pesticides, fertilizers, herbicides or fungicides are not natural and furthermore, pose a great danger to our health. Many of these chemical agricultural inputs may be carcinogenic or have unknown longterm effects that we just don't understand yet. Unfortunately, eating 100% organic is very expensive which is really too bad – it sends the message that being healthy requires wealth which it most certainly does not! The goal is to eat a variety of plant-based foods with a big focus on antioxidant rich vegetables. Do the best you can to select as many organic foods as possible. For a list of the most important foods to prioritize when shopping for organic produce, you can check out the
EWG site
.
5. GMO-How bad is it for my long term health?
When a plant is genetically modified, genes from one species of a plant (or even animal) are transferred to another, hoping for a more robust crop. Our immune system is set up to attack that which is foreign or unrecognized. And because these GMO crops are not natural and were synthetically altered in a lab, our bodies essentially never got the memo. So, they may set up an attack against the proteins in these foods when they encounter them in the bloodstream. The main thing I'm concerned about is how this immune reaction, or attack, impacts the gut of our health. Over time, if we continuously bombard ourselves with GMO foods, our gut can take a hit and we may develop what's known as leaky gut. The main idea here is that what causes leaky gut can play a role in the onset of obesity, diabetes, allergies, autoimmune disease, and all the other issues that I refer to as diabesity. And because we don't know the long term consequences of eating these foods, it is best we don't subject ourselves to the risky business of agricultural research!
To learn more about Diabesity and how to avoid falling into the chronic disease trap, I encourage you to read
The Blood Sugar Solution
, now in paperback.
Wishing you health and happiness,
Mark Hyman, MD.
ABOUT THE AUTHOR: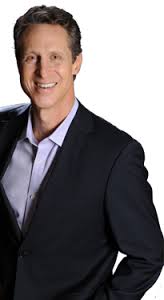 Mark Hyman, MD has dedicated his career to identifying and addressing the root causes of chronic illness through a groundbreaking whole-systems medicine approach known as Functional Medicine. He is a family physician, a eight-time New York Times bestselling author, and an internationally recognized leader in his field. Through his private practice, education efforts, writing, research, advocacy and public-policy work, he strives to improve access to Functional Medicine, and to widen the understanding and practice of it, empowering others to stop managing symptoms and instead treat the underlying causes of illness, thereby also tackling our chronic-disease epidemic.
Dr. Hyman is Chairman of the Institute for Functional Medicine, and was awarded its 2009 Linus Pauling Award for Leadership in Functional Medicine. He is currently medical editor at the Huffington Post and on the Medical Advisory Board at The Doctor Oz Show. He is on the Board of Directors of The Center for Mind-Body Medicine, and a faculty member of its Food As Medicine training program. He is also on the Board of Advisors of Memhet Oz's HealthCorps, which tackles the obesity epidemic by "educating the student body" in American high schools about nutrition, fitness and mental resilience. He is a volunteer for Partners in Health with whom he worked immediately after the earthquake in Haiti and continues to help rebuild the health care system there. He was featured on 60 Minutes for his work there.
Dr. Hyman has testified before the White House Commission on Complementary and Alternative Medicine, and has consulted with the Surgeon General on diabetes prevention. He has testified before the Senate Working Group on Health Care Reform on Functional Medicine, and participated in the White House Forum on Prevention and Wellness in June 2009. Dr. Hyman was nominated by Senator Tom Harkin for the President's Advisory Group on Prevention, Health Promotion and Integrative and Public Health, a 25-person group to advise the Administration and the new National Council on Prevention, Health Promotion and Public Health.
With Drs. Dean Ornish and Michael Roizen, Dr. Hyman crafted and helped to introduce the Take Back Your Health Act of 2009 into the United States Senate, to provide for reimbursement of lifestyle treatment of chronic disease. He continues to work in Washington on health reform, recently testifying before a Congressional hearing on Functional Medicine, nutrition and the use of dietary supplements. He has worked with President Clinton and the Clinton Foundation and presented at the Health Matters, Achieving Wellness in Every Generation.
Through his work with corporations, church groups, and government entities, such as CIGNA, the Veterans Administration, Google, and Saddleback Church, he is helping to improve health outcomes and reduce costs around the world. He initiated and is a key participant in the ongoing development of a faith-based initiative that enrolled over 14,000 people at Saddleback Church in a healthy lifestyle program and research study. In recognition of his efforts, he was recently awarded The Council on Litigation Management's 2010 Professionalism Award, citing individuals who have demonstrated leadership by example in the highest standard of their profession. He also received The American College of Nutrition 2009 Communication and Media Award for his contribution to promoting better understanding of nutrition science. He has been featured on The Dr. Oz Show, 60 Minutes, Larry King Live, CNN, and MSNBC.
Dr. Hyman is founder and Medical Director of The UltraWellness Center in Lenox, Massachusetts, where he directs a team of physicians, nutritionists and nurses who utilize a comprehensive approach to health. Before starting his practice, he was co-Medical Director at Canyon Ranch Lenox, one of the world's leading health resorts. While at Canyon Ranch, he co-authored the New York Times bestseller Ultraprevention: The 6-Week Program That Will Make You Healthy for Life (Scribner) – winner of the Books for a Better Life Award honoring the best self-improvement books each year. He has since written UltraMetabolism: The Simple Plan for Automatic Weight Loss, and a companion public television special. His latest book and PBS special, The UltraMind Solution, a comprehensive approach for addressing the causes of mental illness and cognitive disorders, was released in January 2009. The Blood Sugar Solution book and companion PBS special published in March 2012, addresses the global epidemic of obesity, diabetes and cardiovascular disease.
Dr. Hyman graduated with a B.A. from Cornell University, and graduated magna cum laude degree from the Ottawa University School of Medicine. He completed his residency at University of San Francisco's program in Family Medicine at the Community Hospital of Santa Rosa.
Please join him in helping us all take back our health at www.drhyman.com, follow him on twitter @markhymanmd and on Facebook at facebook.com/drmarkhyman.