It's rare for anyone to get an hour to explore their wellness goals with a trained professional. As a Health Coach, I create a supportive environment that enables you to articulate and achieve your goals. Throughout my education, I have been exposed to the most cutting-edge dietary theories and studied highly effective coaching techniques to help you find the right lifestyle that works best for you. Drawing on this knowledge, I will help you create a completely personalized "roadmap to health" that suits your unique body, lifestyle, preferences, and goals.


Most approaches to healthy eating dwell on calories, carbohydrates, fats, and proteins. Instead of creating lists of restrictions and good and bad foods, I coach my clients to explore basic improvements and implement gradual changes during our work together. As these pieces accumulate, my clients find the changes collectively create a much larger impact than they originally expected. We work on what you want to improve, and within the circumstances of your unique situation.


Health Coaches are knowledgeable advisors who provide ongoing support and guidance as you set goals and make sustainable changes that improve your health and happiness. As your Health Coach, I will listen carefully and help you to navigate the world of contradictory nutrition advice to determine what changes are necessary for you. I have traveled these roads too, and still do. I get you. I have been where you are. Find out about my journey to health
here
.


Your personalized program will radically improve your health and happiness. Together, we will explore concerns specific to you and your body and discover the tools you need for a lifetime of balance.
As a client of my health coaching program, you will…

Set and accomplish goals in a way that is empowering and exciting
Work to achieve and maintain your ideal weight
Understand and reduce your cravings
Increase your energy levels
Feel great in your body
Learn about new foods and how you can easily incorporate them
Improve your personal relationships
Discover the confidence to create the life you want
Two 50-minute sessions per month
Email support between sessions
Recipes that are healthy and simple to prepare
Coaching and support to help you make the dietary and lifestyle changes you want
Simple but informative handouts that will increase your nutrition knowledge
My personal commitment to your health and success
Access to my monthly newsletter with the latest health tips and recipes


To decide if health coaching is right for you, I invite you to schedule a free initial consultation with me. During this session, we will discuss your health and lifestyle to determine how I can best support you in achieving your goals.
Contact me today to schedule your free initial consultation.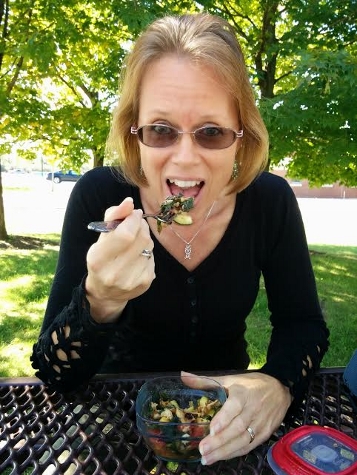 Hi! This is me...Carol!







When was the last time you talked with someone about your health and received the personal attention you deserve?





Get the conversation started








No one diet works for everyone





I will guide you to find the food and lifestyle choices that best support you. I will also help you to make gradual, lifelong changes that enable you to reach your current and future health goals.





Read more








Could one conversation change your life?





Schedule an initial conversation with me today!



 

Schedule consultation